Colorado homeowners are feeling the fallout of the record-breaking hail storm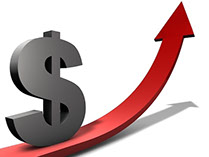 left a reported $1.6 billion worth of damage in its wake nearly a year ago. Home insurance rate increases in Colorado are among the highest in the nation, primarily due to the incidence of natural disasters in our state. Hail, wind and fire are the big three. According to the data-tracking experts, on average Colorado files the second highest number of hail claims in the U.S. every year. Our risk for wildfires is also high—another second in the country.
Mother Nature isn't solely responsible for high rates.
Growth and development play a role in establishing risk. According to The Denver Post, Colorado added more than 77,000 residents in 2017. As a result, building supplies and construction workers are in high demand, driving prices up for repairs to a home that incurs hail, wind or fire damage. Home replacement costs are especially high. If you've been in your house for awhile, the difference in your original purchase price and what it would cost to replace your home now is staggering.
Insurance companies look at three criteria to determine your rate: I loss history, credit score and geographic location. Even if you've never filed for a loss and have an excellent credit rating, living in Colorado influences your rates. If a company experiences too many losses in a geographical area, they've been known to pull out of the state. Happily, this hasn't happened in Colorado.
Get your homeowner's policy reviewed by a qualified agent. An insurance expert will identify possible areas where a change in coverage won't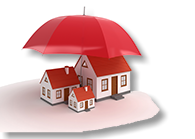 leave you unprotected. In a competitive, expensive insurance market like Colorado, it's all about having the proper coverage for the best price. A broker who's familiar with several carriers can lead you to the best, most reasonably priced policy to meet your needs. Simply taking the cheapest route without a thorough evaluation of coverage is not recommended. Filing a claim under that scenario could leave you vulnerable.
Get your homeowner's policy reviewed by a qualified agent. Hail season is around the corner. Your timing for a policy review is excellent. Call the Sally Taylor Insurance Group.