Say what you will about the influx of people to Colorado: popularity has its drawbacks. More people in the state means more people on the roads. Traffic congestion is one issue. Auto accidents are another. The incidence of motor vehicle accidents is on the rise, with no downturn in sight.
Update your liability coverage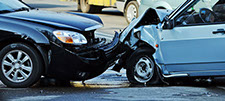 With more people driving and the number of accidents trending up, your odds of causing injury to another person are also going up. We encourage you to review your bodily injury coverage to ensure you have adequate coverage. Liability in an auto accident can be financially crippling. Be sure you're protected.
Protect your assets with an umbrella policy
Auto liability coverage is one way to protect yourself. Reinforcing your bodily injury coverage with an umbrella policy further protects your assets. In the world of insurance, umbrella policies are not particularly pricey. A million-dollar policy suffices for most people. Ask your agent for a quote. You may be surprised by its affordability.
Contact the Sally Taylor Insurance Group
We're always happy to review your existing coverage, make recommendations, and pursue a different carrier if that makes sense. As brokers, we represent our clients, not an insurance company. We search the marketplace for the best coverage in your situation at the best possible rate.